We are honored you have chosen to be a part of the Huntington Dental Group Family and look forward to providing you with the highest quality of dental care possible!
General Dentistry for All Ages
We offer a wide range of general dental services, from routine cleanings and fillings to bruxism devices, Huntington Dental Group is equipped to handle all your dental needs.  Our emphasis is on total preventive care of your entire family.  Total Care begins with complete dental exams, regular hygiene visits and continued home oral health care routines.
Periodontal Care
Periodontal disease is a severe inflammatory disease that affects the gums, bones, and surrounding tissues in the mouth.  Periodontal disease can cause bone loss, loose teeth and the loss of teeth over time. Untreated periodontal disease increases risk of cardiovascular disease, dementia, and preterm childbirth.
Scaling and Root Planing
Scaling and root planning is a dental procedure involving the removal of plaque and calculus stuck above and below the gum line. The procedure is necessary after a patient's gums, bones, and surrounding tissues become damaged due to periodontal disease. It is the first step to reducing inflammation associated with periodontal disease. Routine recall is recommended after initial scaling and root planning.
Teeth Cleanings
The American Dental Association recommends patients have a cleaning once every 6 months to control plaque buildup and check for abnormalities. Effective brushing and flossing at home will help you earn a great check up!
Oral Cancer Screening
Oral cancer begins with the development of abnormal carcinoma cells and results in the growth of cancerous lesions. This type of cancer can develop in the mouth, cheeks, gums, tongue, lips, palate, sinuses, throat, or the mouth's floor. Oral Cancer Screenings should be done once a year per patient.
Dental Crowns and Bridges
Dental crowns and bridges are tooth-colored or metal caps that fit over damaged teeth to restore their natural function, shape, and look. They consist of metals, ceramics, porcelain, or composite resin. Bridges can replace missing teeth and are cemented in place.

Restorations for Implants
Implants replace missing teeth by becoming a titanium or zirconium "root" where a natural tooth used to be. We custom make a porcelain crown to be cemented or screwed on to the abutment which is connected to the titanium/zirconium root to restore the function of the missing tooth.
Veneers
Veneers are shells that fit over the front of a tooth to change their appearance. The tooth-colored shells bond to your teeth and can change their length, size, color, and shape.
Dentures
Complete dentures replace all missing natural teeth within the same arch for upper, lower or both. Dentures can be customized to look like your natural teeth.
Partial Dentures
Partial dentures replace missing natural teeth and are typically removable (able to come in and out of the mouth).
Extractions
Extraction of a tooth is the removal of the entire crown and root from the bone. This is sometimes the best course of action due to decay, pain, or trauma.
Nitrous Oxide
Anxiety or fear of receiving dental treatment is not uncommon and affects about three-fourths of the American population. Laughing gas consists of nitrous oxide that patients receive through inhalation. Combining local anesthesia and laughing gas during dental procedures reduces feelings of anxiety, pain, and fear.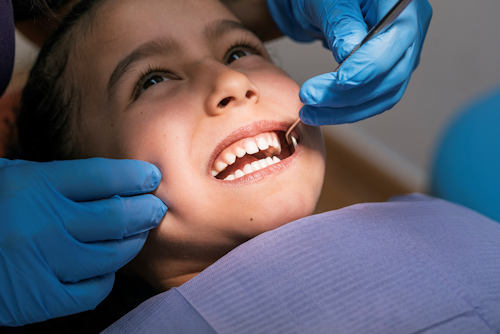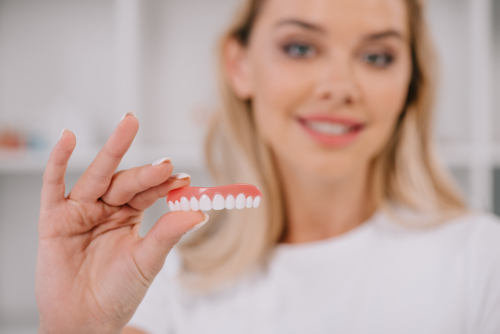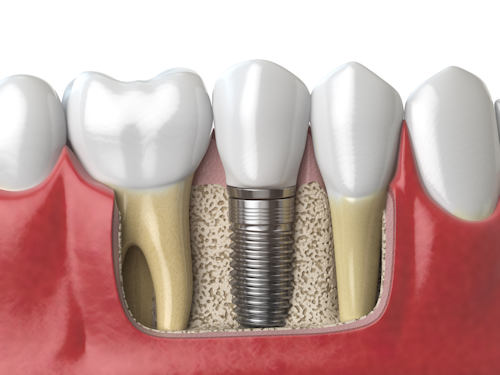 Cosmetic Dentistry
Whether you have chipped, discolored or missing teeth, we offer the latest cosmetic dental procedures to dramatically improve your smile.  Cosmetic dentistry includes porcelain crowns, bridges, dental implants and bleaching.
Bonding
Dental bonding is the most affordable restorative treatment option for patients with chipped, cracked, damaged, or misshaped teeth. Bonding is made of resin material which can be matched to current shade of your teeth.
Cosmetic Fillings
Composite-resin fillings are tooth colored and shaped to the anatomy of your teeth. Cosmetic fillings are cured with a light allowing you to drink and eat on them right away.
Whitening
Do coffee stains or discoloration bother you? Our take home whitening kits are custom fitted to your mouth and goals to ensure the best whitening results.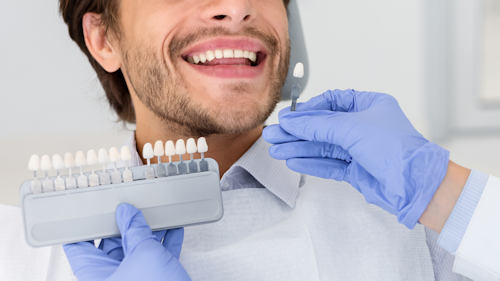 Sleep Apnea and Snoring
Snoring is not normal and is linked to an increased risk for cardiovascular disease, dementia, depression, and high blood pressure. Two most common sleep disorders are insomnia and obstructive sleep apnea.  Sleep and breathing disorders can affect people of all ages.

TMJ Pain / TMD / Bite Guard
TMJ pain is caused by a dysfunction of the jaw joint located in front of the ears. Left untreated it can lead to chronic headaches, neck pain and migraines. We make custom bite guards to help alleviate symptoms of TMD.