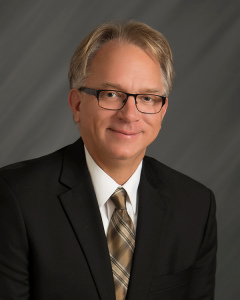 Dr. Richard W. Spencer
Dr. Spencer graduated from Huntington North High School in 1982, Indiana University in 1986, and Indiana University School of Dentistry in 1990. He has advanced education in General Dentistry, and performed his AEGD residency at Indiana University from 1991-1992. He is a member of the ADA, IDA, and the Academy of Continuing Education.
He is married to Katie and they have two children, Colin & Chloe, as well two dogs, Bella and Violet. He enjoys gardening and landscaping in his spare time. He says," In all I do, I try to treat others the way I would want to be treated."